Group Profile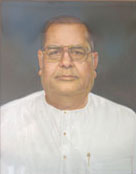 The Kothari Group, founded in 1940 by Seth Shri Champalalji Kothari, who was a great visionary of his time and a pioneer of the builders community. The Kothari Group has diversified businesses and are into Construction, Hospitality and Entertainment with a number of projects in Mumbai, Thane & Pune.
Construction
For over 40 years the Kothari Group has been a name renowned for quality and reliability in the construction industry. The group has completed numerous residential and commercial projects in its long history which are noted for their quality construction and command a premium amongst others. The group has earned a reputation for well planned and aesthetically pleasing projects.
To own a home in a Kothari Group project is to own a masterpiece of design excellence and superb quality. To live in a home made by the Kothari Group is to enjoy all the good things in life to the fullest.
Only the most desired locations are considered for our projects. The most intensive and expensive landscaping ever developed transforms each new site into a lush garden community. As one of the most demanding builders in the industry, only top-notch contractors work on our sites. Furthermore, constant on-site supervision insures the finest quality and workmanship at every stage of construction.
Only the absolute best materials are used in our projects. Upgrade or 'Extra' features on other projects are standard features in our projects. Our team of talented Architects spends hundreds of hours creating dynamic yet practical floor plans.
And finally, the most meticulous after sales service gives you assurance of our commitment to our customers comfort, complete satisfaction and many happy care free years in their Kothari Group homes.
Hospitality
Hotel President Park - Aurangabad, India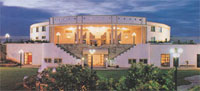 The Kothari Group diversified into the Hotel & Hospitality business through its first venture in 1993 - Hotel President Park, Aurangabad. Aurangabad with its rich historical heritage is surrounded by the famous Ajanta and Ellora Caves, which draw tourists from all over the world. The hotel has 60 centrally air-conditioned rooms all luxuriously furnished and equipped with colour TVs and minibars.
Hotel President Planet - Indore, India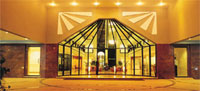 In 2000, the group set up its second venture in the hospitality industry, Hotel President Planet, Indore. An 85 room all suite property, Hotel Planet, offers the latest amenities like colour tv's, electronic safes and minibars in all rooms. A unique feature of this hotel are the large rooms which have separate living and working areas designed to meet the needs of the business traveler.